One year ago, Borislav Lazendić and I started GrazPHP meetup. We wanted to create a small community of people who are interested in development and PHP subjects.
Overall idea was to have periodical meetups. Therefore different lecturers would be able to share their knowledge and promote their work within our community.
It was a challenging road to organize first meetups and to keep up with them throughout whole year.
This post is a quick review of most important details and biggest supporters of our community throughout the year 2018.
So, without further ado…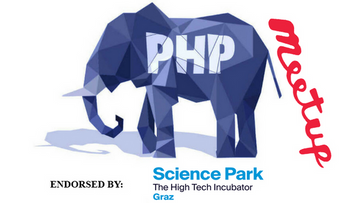 Big thanks to our GrazPHP meetup supporters and lecturers
Bojan Suzić for helping us find rooms and organize first meetup in Graz. Furthermore. Also, big thanks for supporting us throughout next meetups as long as he was in Graz. Best of luck in Netherlands, you are always welcome in Graz for a beer and conversation!
Slaven Šteković for helping us present ourselves to Science Park Graz. Also, kudos for providing us with a support as long as he was in Graz. All the best in England, we will continue great cooperation that you have made possible!
Craig Matthews for representing Science Park Graz after Slaven moved to England. Thank you for providing us with a great support. Overall for being able to solve organizational challenges with ease!
Mag. phil. Martin Mössler, MSc (LSE) for endorsing and supporting us as in front of Science Park Graz.
Borislav Lazendić for being our first lecturer and having a great opening lecture "It works on my computer" related to Docker.
Christoph Müller for being our lecturer with fantastic presentation "How to release the kraken – The journey to the perfect docker application setup"
Oliver Kerzinger for very cool and innovative presentation "Let's Hack: Using Google to Find Vulnerable PHP Websites". Also for practical examples. We have really enjoyed it.
Marko Denić for super cool technical presentation "Advanced Querying with Laravel. The power of Eloquent." with followup examples and hands-on approach!
Eugen Neuber for fantastic presentation "EU-GDPR (in German: DSGVO) for Developers". We had so many questions that presentation had a second part.
Patrizio Bekerle for sharing his experiences and making a cool practical demonstration of "eZ Platform – open source enterprise PHP content management system"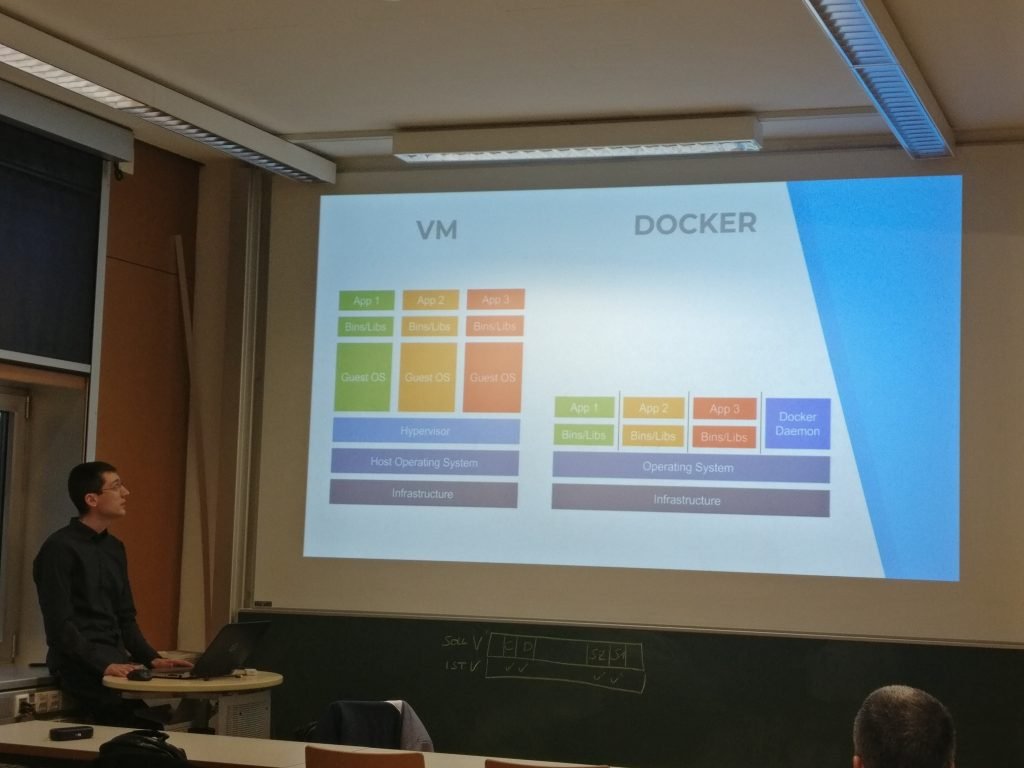 GrazPHP #6 -GDPR lecture
Here is a quick doodle of what was happening at GrazPHP #6, a fantastic lecture by Eugen Neuber. Actually, after a first lecture members asked Eugen to have a follow up lecture, and he did.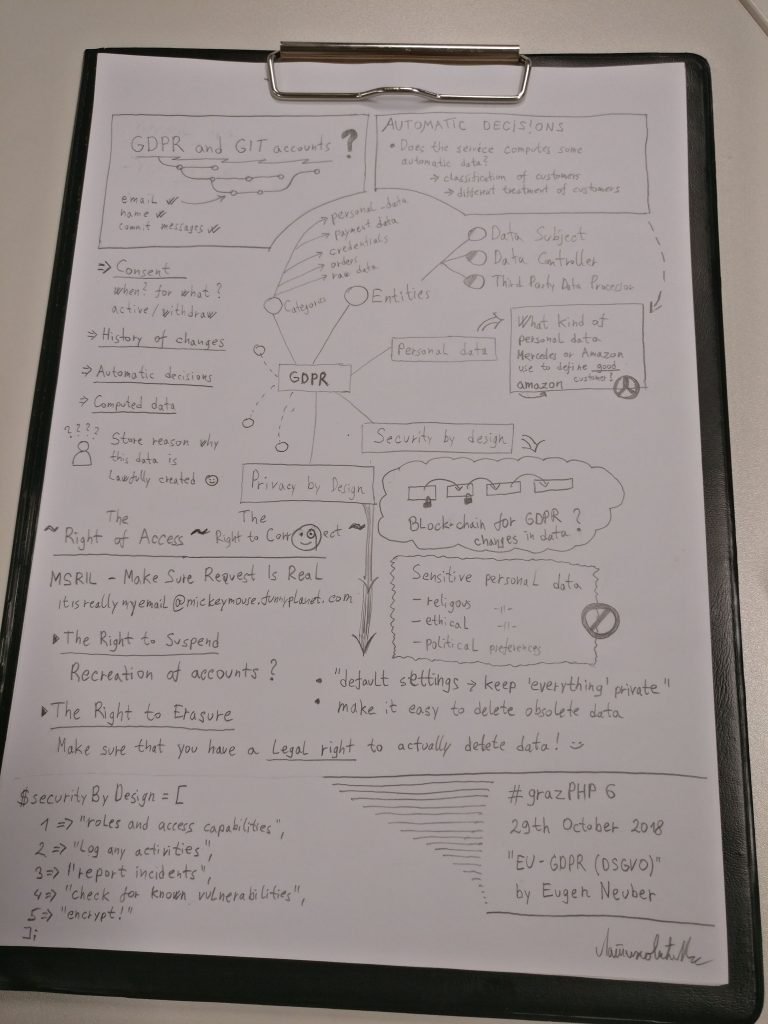 GrazPHP #7 – eZ Platform CMS
Another fantastic lecture by Patrizio Bekerle, related to eZ Platform and possibilities of this open source enterprise CMS system.